the english version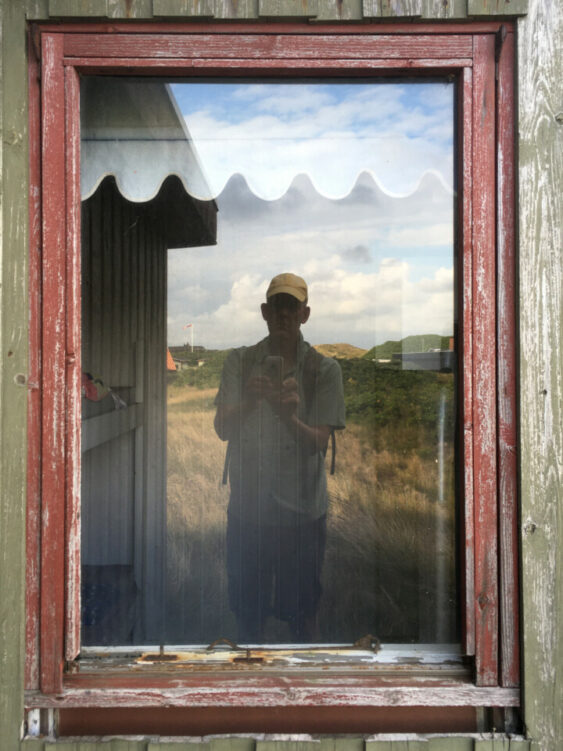 My name is C.Y. Frostholm, but please just call me Cyf.
As a writer I have published poetry and prose in Danish since 1985. As a visual artist I have exhibited in art galleries, in public space, and on the internet. For 15 years I was a curator at Afsnit P (1994-2009), an exhibition space for visual poetry that started out physically in Copenhagen, and in 1999 turned into a web-based project.
In 2021 I received the Otto Gelsted award from the Danish Literary Academy.
My latest book is Laurbærdialogerne [The Laurel Dialogs] (2021). It is a book on our human response to the present ecological crisis, inspired by the Pythias at the Delphi Oracle in ancient Greece.
The book before was the largest: Træmuseet [The Tree Museum], published in 2018: a hybrid that brings together travelogue, literary essay, nature writing, autobiography, and photography. It received the national critics' award, Kritikerprisen, and was nominated for the Danish daily newspaper Politiken's literary price. It was also awarded by the Danish Arts Foundation as one of the year's important books.
My latest solo show was the photo installation Autoportrait cassé at Kirkegaard Books in Copenhagen in November 2019.
In 2018 I also published Det værste der kunne ske [The worst that could happen], illustrated by Simon Bodh Nielsen. In 2013 came the travelogue Paris en brugsanvisning [Paris a user's manual], and in 2012 the photo book Things left behind.
Among my other projects are the interactive narrative Kalender for natten [Calendar for the night] (2016) made for iPad, also in collaboration with Simon Bodh Nielsen, and the exhibition Writing While Walking, with Mette Kit Jensen, at SCOTTY, Berlin (2018).
You can read some of my shorter poems in the journals Newfound and M–Dash and a longer one in the Nashville Review, all of them in Karen Havelin's great English translation. And also a longer one by Susanne Jorn from Danish Literary Magazine.
And for the French reading audience: Lilian Munk Rösing has written a really nice essay about Træmuseet in Le Grand Continent.
Please contact me or see my full cv, if you need more information.
(foto: Simon Bodh Nielsen)
> English translations
> In Danish
> Contact
> Mailing list
> Facebook
> Full CV